Reorder-It!
The easy way to reorder email address in Contact.app.
Reorder It! - helps you tidying address
Reorder It! is an iPhone App which helps you reorder the addresses.
It's useful when contact has multiple e-mail address such as below: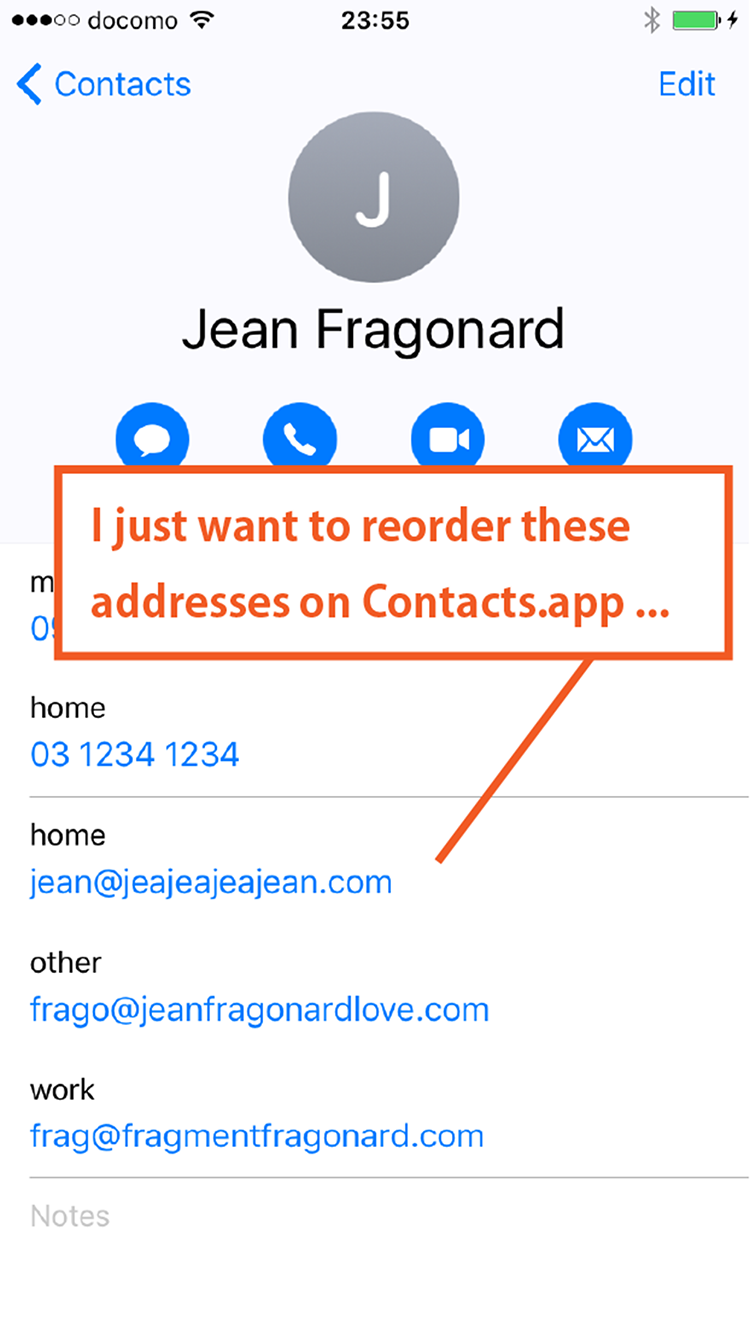 (this screenshot is not "Reorder-It!", but iPhone "Contacts.app".)
I don't know why standard "Contacts.app" or other AddressBook Apps on App Store don't have this feature.
Sometimes your friend tells you "I have changed the mobile phone!" and each time she changes the phone, her address increase on your Contacts.app. Tidy it.
Feature: Reorder Addresses!
Start "Reorder-It!" and you see the display below.
You can reorder each line with dragging the grey 3-line-button on right side.
It's easy, isn't it?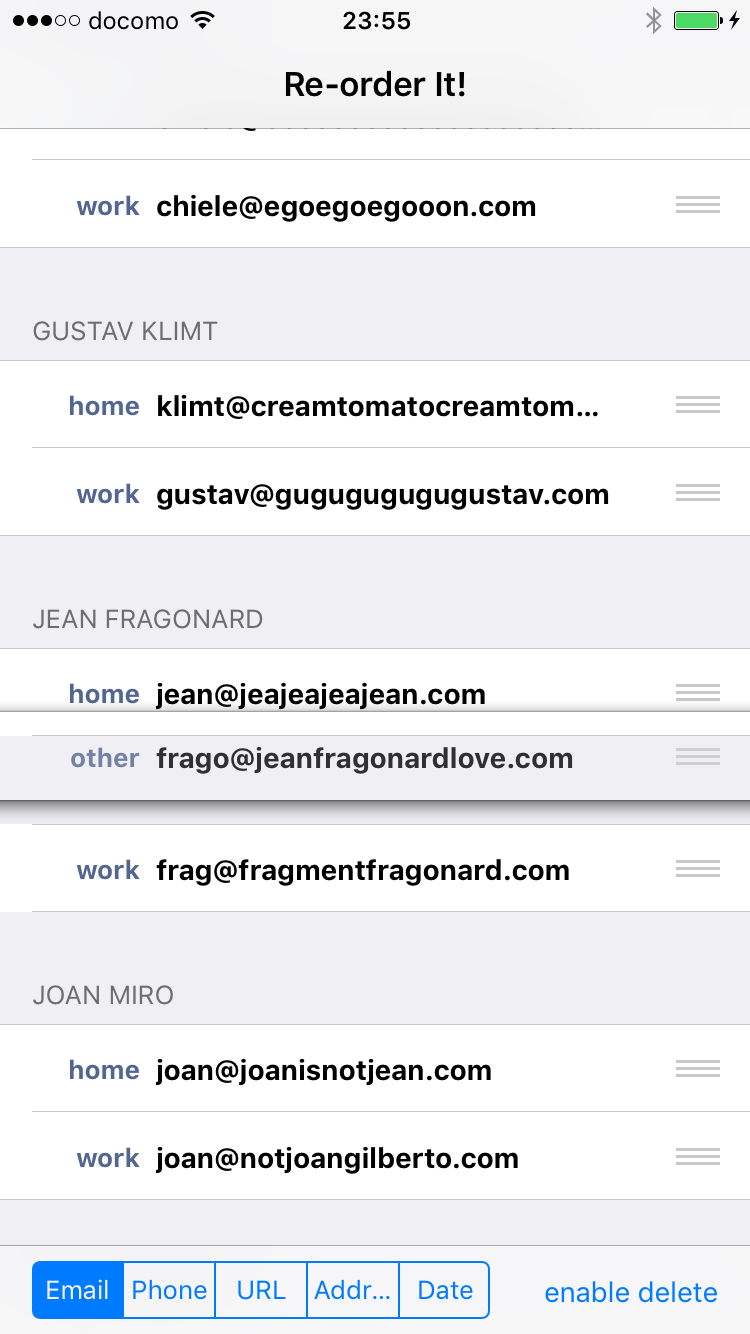 Reordering the addresses, you will find some addresses are already unnessesary.
In this case, you can delete addresses. Switch deleting enabled on right-bottom button.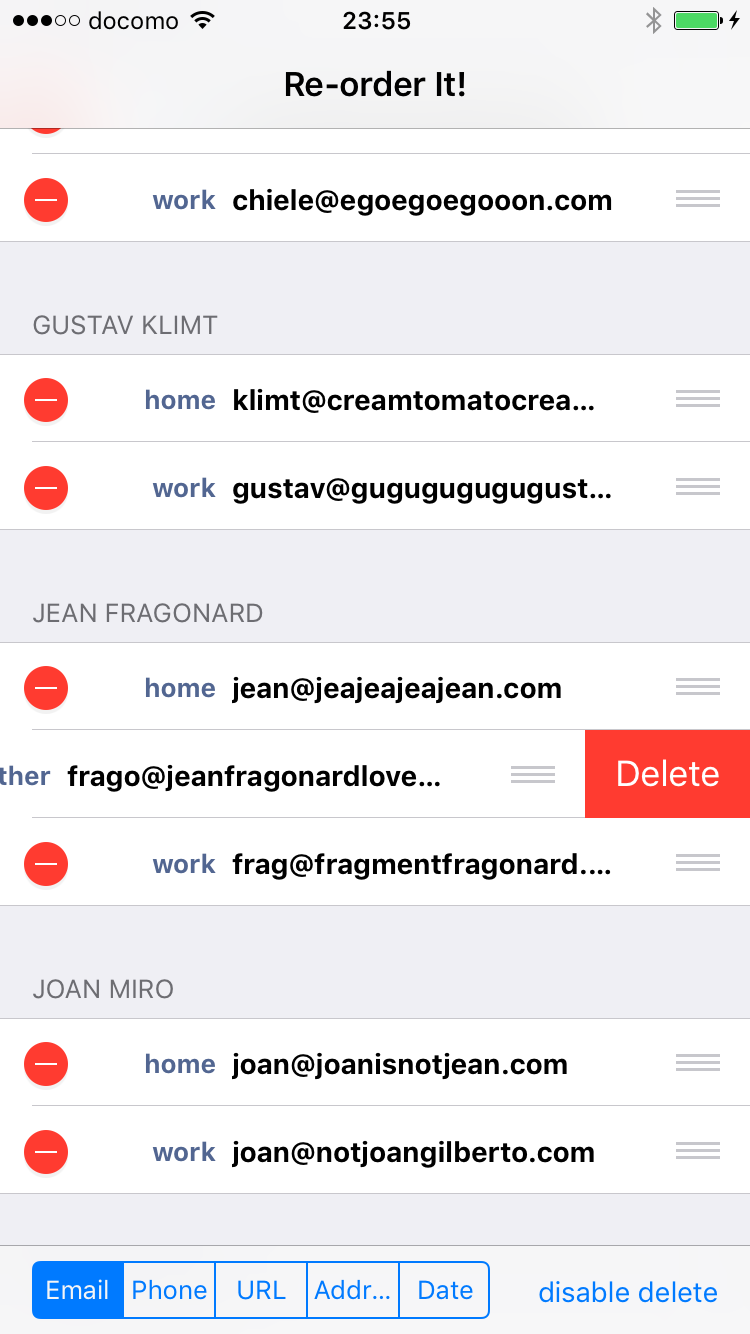 You can also reorder phone number. Switch to phone number on left-bottom button.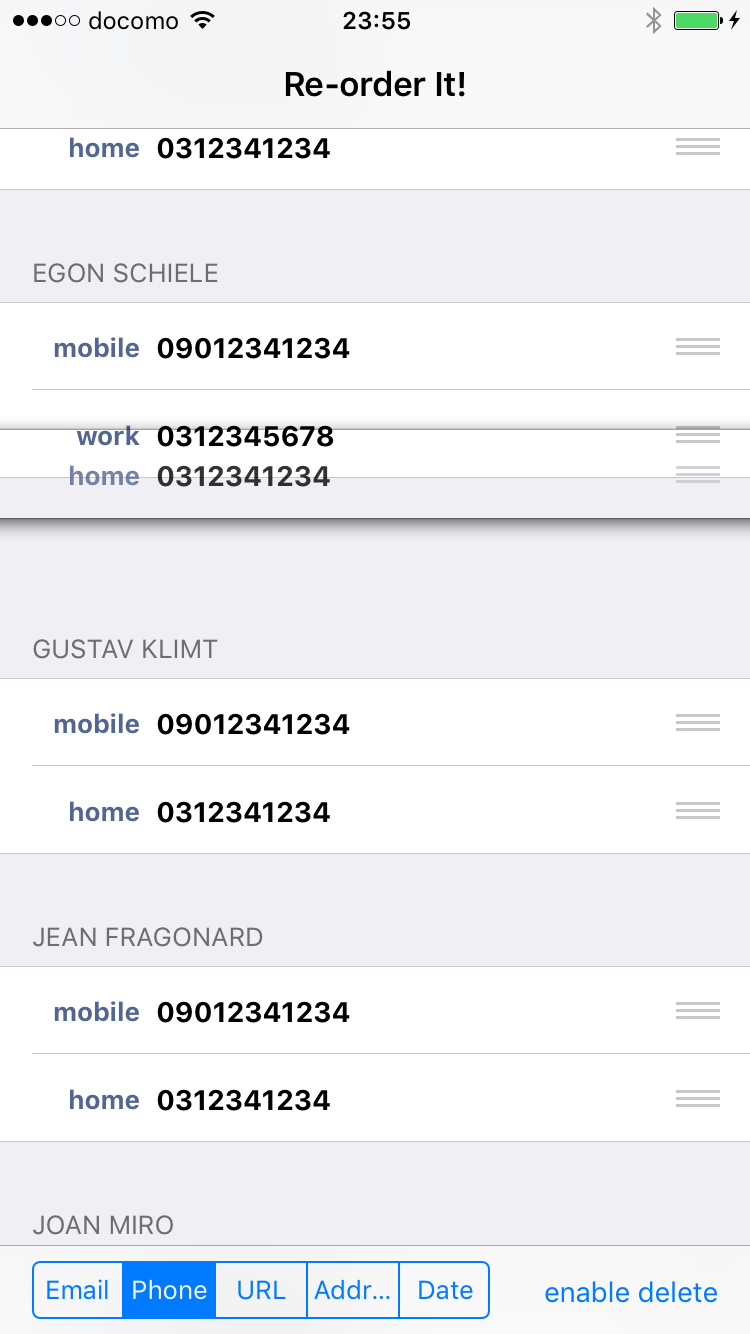 That's All!
inquiry
You can send message with Contact Form.
Don't hesitate to contact us. We are waiting for your contact really. (Actually, "me" and "I")
Available on App Store
If you want, search "Reorder" on App Store, or Tap the link below.