ZoomVolume
ZoomVolume
ZoomVolume - I want to change volume a little
ZoomVolume enables you to change the volume accurately.
Have you ever thought like this ...
iPhone touch "music" app's minimum volume is too large for me.. 😦
sliding the volume, when you release the finger, and then the volume jumps...
If you think like that, it's you I think the ZoomVolume user is.
I suppose you search on Google such a keyword like, "iPod touch volume too large", "iPhone volume subtle change", etc ...
function:
ZoomVolume's window and function are quite simple.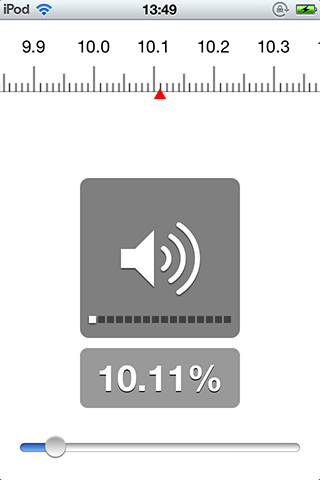 You can change the "music" volume, roughly with bottom slider or hardware volume button, accurately with top slider.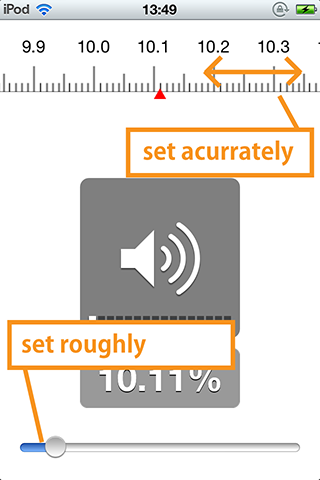 That's all.
Contact Us
You can send message with the Contact Form.
Don't hesitate to contact us. We are waiting for your contact really. (Actually, "me" and "I")
available on App Store
If you are interested in it, go App Store and search "ZoomVolume", or you can simplly tap the link below.